Hey beauties,
Alright, don't get us wrong. We love leggings. We love all kinds of leggings - we love booty shorts, biker shorts, old leggings, new leggings, and all the leggings in-between. But when it comes to the best leggings, we're a little biased. Obviously, we know that Cute Booty has the best leggings out there. But then take it a step further - we know, this is going to sound like a bold claim. Here it is.
Leggings with pockets are the best leggings that you can possibly wear. Why leggings with pockets, you ask? We have your answers.
They're convenient
Kind of a no brainer - if you're out somewhere with your leggings that don't, in fact, have pockets, you're going to realize how much you need them. From your keys to gum to any knicknacks, you come across, when your leggings have pockets, you can easily slip it inside and store it for later. Without pockets, you'll be out of luck.
You can also put your hands in your pockets to keep them warm - built in hand warmers.
They're more exciting
Just by design, leggings with pockets give the eye more to look at. If your pockets are on the side of your leggings, they still give off that same sleek look that all other leggings offer, but with a little added oomph. If the pockets are on the back of your leggings, the same applies - they're an added featured that brings some extra pizzaz to the outfit, instead of just a plain behind. You know how excited you are when your dress has pockets? You should be that excited about when your leggings have pockets, too - it's literally just as good.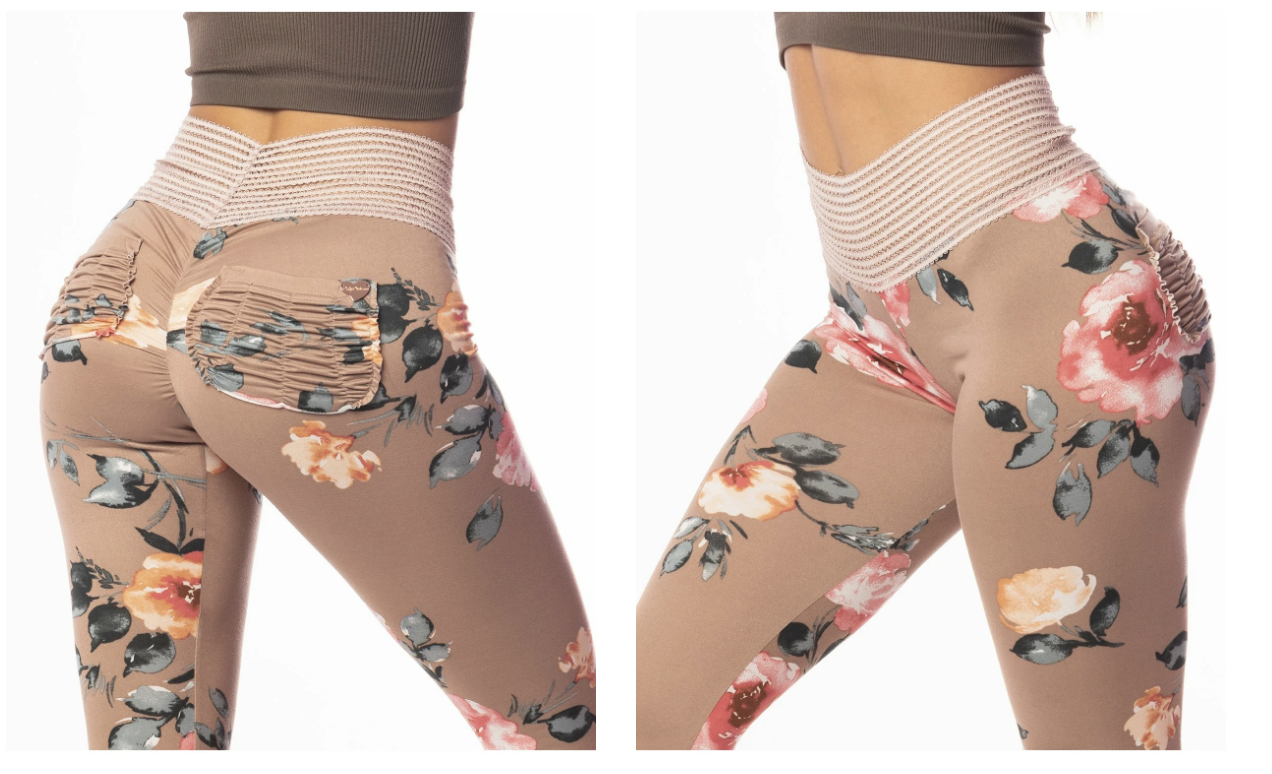 They're great for the gym
When we said leggings with pockets were more convenient, we really, really mean it. Try going to the gym without pockets, and then try going to the gym with pockets. When you have pockets, you can carry your keys with you without having to hold them in your hands.
If your leggings with pockets are made to hold your phone, then they allow you free range of the gym, freeing up your hands. Putting your phone down on gym equipment isn't just annoying, it can also pick up germs. Slip your phone into your pocket instead, and all your phone wielding problems are solved.
They add depth to an outfit
If you're wearing a shirt with your leggings for your outfit of the day, it simply looks more plain to wear leggings that don't have pockets. When you wear leggings that do have pockets as your outfit of the day, your outfit will have more dimension and weight to it. We're not saying leggings without pockets are missing something, but...maybe we are saying that.
They make your butt look better
Okay, we might have saved the best for last. Leggings with pockets make your butt look better? Say no more.
Cute Booty's signature scrunch pockets are designed to give your butt a lift. Visually, pockets spruce up your rear and make it look more full. Especially when they're Cute Booty pockets designed to do just that. When you go pocketless, your booty can tend to look flatter and less pronounced. Strategically shaped pockets compliment the curve of your booty and make sure that it's looking the best it possibly can.
And, before you go...
Besides leggings with pockets, we're obsessed with something else new that Cute Booty busted out recently.
Our crossover waistband!
Yep, you get the same super strong yet comfortable support you'd find in our usual waistbands, but now they've got a new crossover look. The details add dimension to any look, especially when you pair it up with a matching cardigan. We just wanted to give you a little extra something to look forward to this Fall season. It's time to curl up and get cozy wearing a pair of these.
We've also got a lot of other new in store, so go check it out.
But we'll also give you a little sneak peak -
Like one of our favorites, this short and sweet ribbed cropped cami. Pair it up with any one of your favorite Cute Booty bottoms, and you're ready to head straight into the new season.
And psst, we've also got some vegan tote bags, cute hoodies, new patterns on our leggings, and even puffer vests for you to browse. There might even be a new cable knit set for you to discover. Alright, we'll stop talking about it - we're just excited.
See you out there in your leggings with pockets!
Embrace your body, love your booty,
- Kelly Nishimoto & Team Cute Booty