Hey beauties,
Even when we're heading into the colder months (finally!) and we're trading out our swimsuits for our sweatpants, there's still something that we all wanted: to get a more toned tummy.
No matter what season it is, a flat stomach is always in style. And depending on where you live - it's crop top season all year round, anyway (we're looking at you, Los Angeles.)
So, whether you're looking to hit the gym or go on a shopping spree, there's a way for everyone to get a more toned tummy.
Fake it 'till ya make it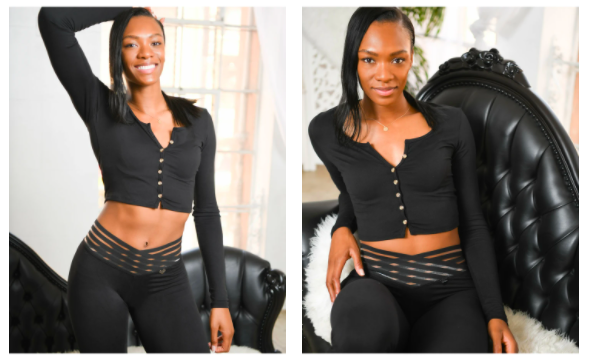 Don't waist your time...get yourself a pair of high waisted leggings. We all know you can't just magically grow a more toned stomach overnight. But you can fake that it happened when you get yourself a pair of high waisted anythings - booty shorts, leggings, jeans - you name it.
And, not to mention, we've got some new high waisted options for you. Introducing...the crossover booty. This new waistband is perfect for that tummy toning goodness you've been craving. The crossover looks amazing on any body type, and the intricate pattern can help distract from any non-tonedness you may have going on.
Eat more fiber
We all know that shedding that extra little pooch is an extra little challenge. One thing that might be holding you back? You're not eating enough fiber. When you eat fiber, it absorbs water and delays stomach emptying, which makes you feel more full. Soluble fiber in particular has been thought to decrease the amount of calories that your body is able to absorb, which means a higher calorie deficit for you.
What should you eat to get your soluble fiber? You can add it to your diet as a supplement, or you could also increase your intake of avocados (don't mind if we do), blackberries, oats, flaxseeds, and more.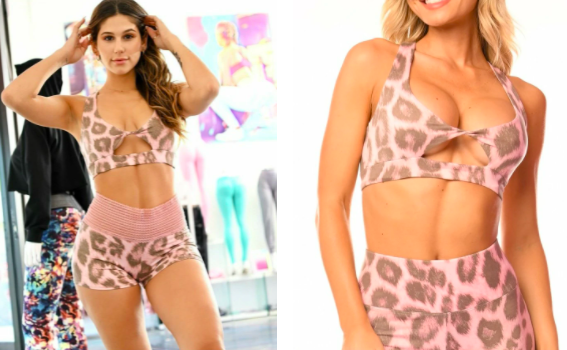 Gain muscle
When you diet, you lose weight, but you also lose muscle. And to get a toned tummy, that's not necessarily what we want (although, healthy weight loss is a great step)!
Along with eating more healthy foods, if you're not losing that stubborn belly fat, you might not be doing enough resistance training. You know what that means? It's time to do some squats. The added bonus of upping your number of squats is that it also grows your booty. We all know that growing your booty is a good thing, but it also helps make your waistline look even smaller.
Stand up
Got a job where you sit at a desk? You've probably heard this by now, but it's time to stand up. Standing up burns more calories than sitting down does, so go ahead and ask your boss for a standup desk. Even if it's not an option, you can add some books under your monitor and your keyboard (or whatever sturdy objects you can find) and raise them until you can stand comfortably. Studies suggest that standing may even improve your breathing.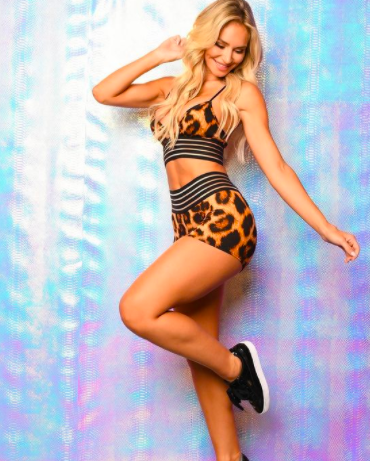 Do a perfect sit up
We all know that in order to get a more toned tummy, we're probably going to have to do some exercise.
Instead of doing sit-ups as quickly as you can to try to knock out your exercise for the day. The most effective way to target your core isn't necessarily how many reps you fit in, it's how well you do the reps.
Your perfect sit-up is much slower than you might have believed before. Make sure when you're lying on your back, all of your vertebrae touch the ground. We tend to want to leave a gap with our lower back and the ground, which can put stress on it that you don't need. Then when you come up, focus on each individual vertebrae and the control you have over your core. Go slowly and focus on each muscle instead of trying to speed through.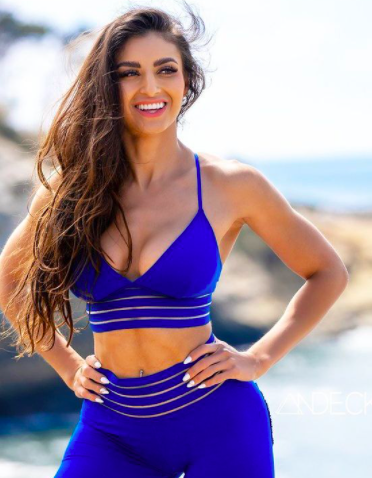 Do some yoga
While yoga can definitely be a good tummy blaster by strengthening your muscles overall and working on your balance, that's actually not why we're recommending it. When you can't get rid of your extra belly fat, it actually might be due to extra stress in your life. Yep, if trying to work out and balance everything together isn't stressful enough, that might be what's causing you to need to work out in the first place. Instead of getting caught in the vicious cycle, give yourself some de-stressing tools. Yoga can be a great place to start to calm you down and also work on toning your body.
We're ready to see your cute tummies in that Cute Booty.
Embrace your body, love your booty,
- Kelly Nishimoto & Team Cute Booty