Hey beauties,
If you're in tune with the world of fashion (and if you're looking at this, we're thinking you are), then you may or may not have heard about a little thing called Los Angeles Fashion Week.
And from Thursday to Sunday last week, an all-star lineup of fashion designers graced the runway of the Majestic Downtown with their designs of the season.
The team at Cute Booty popped into the fun for a day or two, and learned a little bit (or maybe a lot) about what's up and coming in the world of fashion. So, here's what to watch out for out there, and here's how to wear it Cute Booty style.
Schoolcore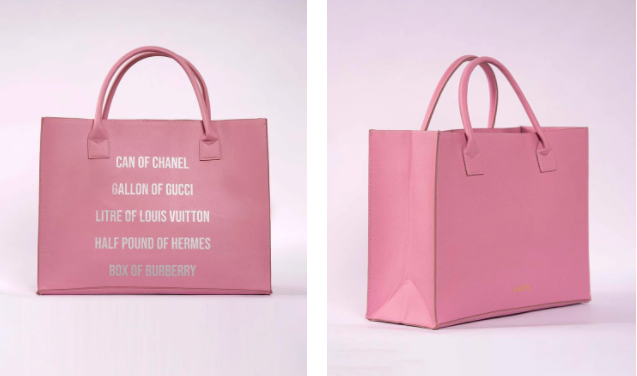 What core, you may ask? With chunky sneakers and loafers everywhere, especially the runway, it's time to put a little prep in your step. Pair em up with long length socks for the ultimate look of this season.
Not only can you rock the schoolcore trend with this bag, you can show off your impressive knowledge of all the designers out there. Carry around whatever you need - you'll have plenty of space. It's also made out of vegan leather, which we all know has been trending for a while and isn't going on the decline any time soon. Whether you're stacking it with books or snacks, this bag has got you fully covered.
Sparkle and Shine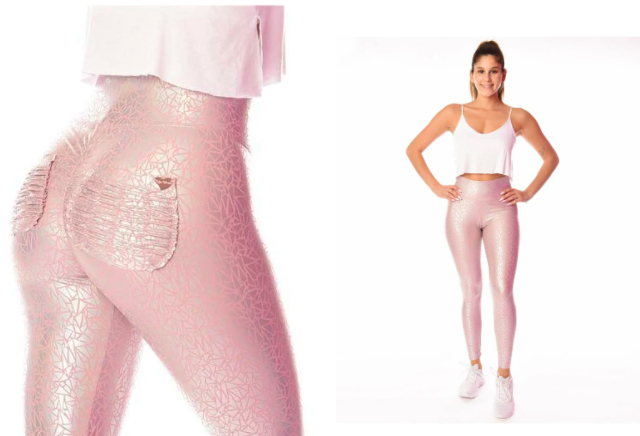 Designs from Chavez Fashion lit up the runway this year, and it's not difficult to get dazzled by the sparkly rhinestones and futuristic chic style forecast. From glitzy onesies to sequined jeans, it's all about vibrant pops of color mixed with classic gold and black.
At Cute Booty, of course, we're no stranger to pops of color and fun colors. There's a whole plethora of leggings you could choose from that fall into that category, but we had to choose just one, so we chose our Shattered leggings. They're glammy and flashy yet still sophisticated - all things that we saw walking down that runway. Look at you, you fashionista.
Puffy Sleeves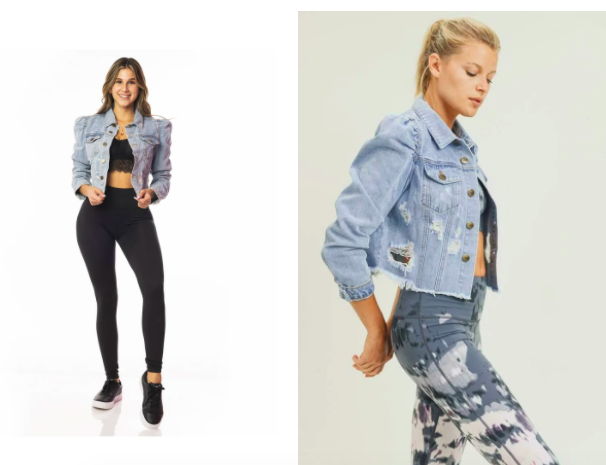 In basically every show out there this year, there's a guarantee you're going to see one thing: puffy sleeves.
Puffy sleeves are all the rage right now, which goes to show that history really does repeat itself (hello 14th century, and hello '80s). And while we love our leggings, we also love our fashion, so don't think we'd leave you hanging without some puffy sleeves to choose from.
In fact, this puffy sleeved denim jacket lets you wear puffy sleeves every single day of the week. Got an outfit that doesn't match with a denim jacket? No? We didn't think so. It can be puffy sleeve day every day if you want.
Knitted Wear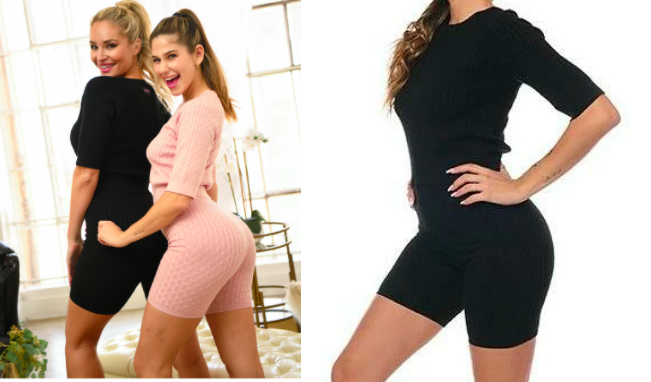 We're headed into those cold months, so it's a relief that knitted clothing is in style right now. Comfort and fashion all at once? Thank you clothing gods.
This get knitty with it set will literally let you get knitty with it. When you wanna look cute in your workout gear but also still let people know that you're on the cutting edge of style, this is the perfect option for you.
Y2K Fashion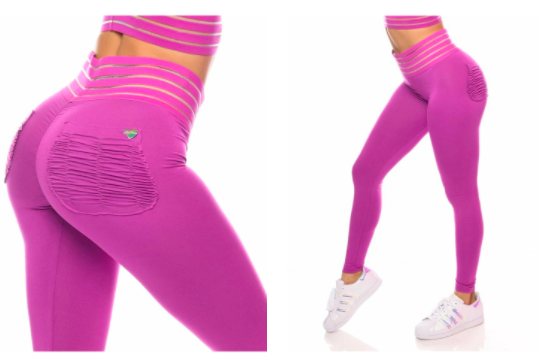 Remember what we said about history repeating itself? All across the runway, you were seeing denim on denim, tiny bags, and even - dare we say it - a little bit of bedazzling.
Bubblegum pink is basically the poster child of Y2K fashion, as well as baggy sweatpants and hoodies. That's why these Color Me Bad lifestyle leggings are all set to transform you into the style icon that you know you are. Slip into those, throw on a jean jacket (puffy sleeves jean jacket recommended) and you're ready to strut your stuff.
And last but not least, one of our favorites here at Cute Booty...
Tiger Print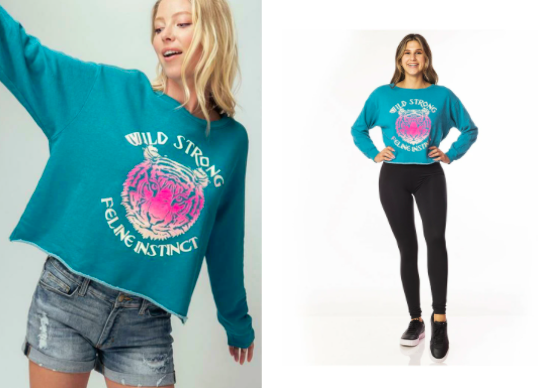 Yep, good news - Tiger King is getting a season 2, and Tiger Print is prowling across the runways right now. Luckily, we've always got animal prints in stock so you can show off your fierce side. Don't believe us? Ask Molly Goddard, Dolce & Gabbana, Prada, Chanel, and more.
We've got leopard, we've got snake, we've got jaguar, and we've got this t-shirt that lets everyone know you're channeling your inner lioness.
What are your favorite designs walking the runway right now? We're loving how the runway is showing off some more casual clothes - which you can't help but love. Let us know in the comments what trends you want to see more of on the site!
Embrace your body, love your booty,
- Kelly Nishimoto & Team Cute Booty