Hey beauties,
You've put away your booty shorts, and you've fully broken out all your favorite pairs of leggings. There's a chill breeze in the air. With all the heat this summer, we thought it might never come, but here it is: fall weather.
With fall weather comes fall responsibilities, like drinking your pumpkin spice lattes and wearing your boots. But also, there are some things that you should definitely do in order to prepare fully for the cozy season that lies ahead. Here they all are, in no particular order.
Get Flawless
You're already flawless, so it only makes sense that you should wear some leggings this fall with the same name. These Flawless black super active cute booty leggings with pockets on the butt are the go-to legging of the season. Not only do they make your booty look absolutely fly, they're high rise and made with ribbed performance fabric that will be the comfiest this you put on you. Go to the store, go to your yoga class, and go off queen. You can even wear them with your sexy cat outfit for halloween. The possibilities are endless.
Preserve your pumpkins
Everyone loves pumpkins, whether you're eating them, carving them, or simply using them for decoration. What we don't love is when our poor pumpkins finally start to rot, and we have to throw them away. Prolong the inevitable by mixing one part bleach to ten parts water, and spraying them on your pumpkins. It prevents bacteria from eating at them.
Wash your potatoes
We all know potatoes are a year round thing, but they're the ultimate fall comfort food at the same time. When you're making potatoes at home, it's a paint to have to scrub them. Instead of scrubbing them painstakingly by hand...put your potatoes in the dishwasher. Yep. A rinse cycle in the washer will get them all prepper for cooking. Just don't add soap unless you like really soapy food.)
Shave your shirts
You know when your shirts get a 5 o'clock shadow? Just kidding, but it is super frustrating when you pull your favorite sweater out for the colder weather, and see that it's got a lot of bobbles on it. Pull out a shaver from your bathroom, and run it along the surface of the sweater gently - emphasis on the word gently. When you run it over your sweater, it should collect the pilling up and scrape it off, so you can look nice and presentable in your cold-weather attire.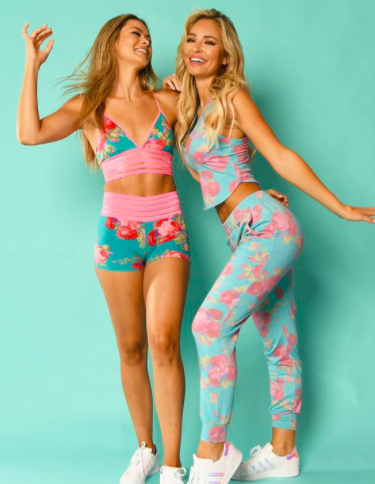 Use Micellar water
Walking through the mud or playing in the rain is great - until you realize the havoc that it's wreaked on your shoes. If you want to get your soles squeaky clean, then brush some Micellar water along your favorite treads. You'll be shocked at how easily they brighten back up.
Up your hot chocolate game
This is a simple life hack, but it really will change your life. Are you ready for it? Warm up a glass of hot milk like you would when you're about to add your hot chocolate mix. But instead of reaching for a packet, grab your Nutella. Yeah, Nutella hot chocolate. You won't regret your decisions.
No leaf blower, no problem
Leaves falling off of the trees is beautiful, except for when you have to clean it up. But don't fear, life hacks are here. Get an extra long extension cord, and grab that fan that you've been blasting all summer. Bring it out to your porch, balcony, lawn - wherever those leaves are collecting. Then use it to blow them all away. Now you're a professional gardener.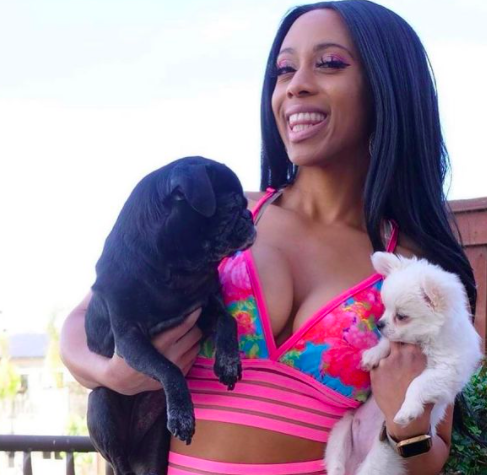 Clean your gutter
Not a super fun fall necessity, but a necessity nonetheless. If you haven't been focusing on your gutters because the weather has been warm, it's time to do it before it's too late and you're dealing with a lot of damp and rainy gutter gunk. Clean your gutters out when it's dry, and you'll be saying a huge thank you to yourself later.
Get Themed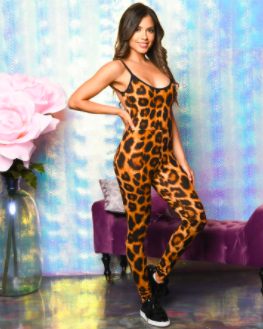 We know the fall season calls for a good fall themed outfit. So get yours before they all sell out. The Juicy Jaguar is ready to rock all year round - it's the on-the-go jumpsuit that's going to wow no matter where you wear it. It's open in the back so you can flaunt those back muscles you've been working on year round, but still has the signature Cute Booty legging look. Signature scrunch pockets? You know we've always got em going on, so you can always have it goin on.
Embrace your body, love your booty,
- Kelly Nishimoto & Team Cute Booty